Left the city behind and went 4x4
After seeing enough of this fantastic view out of our city apartment (left picture) we decided to move to a nicer place.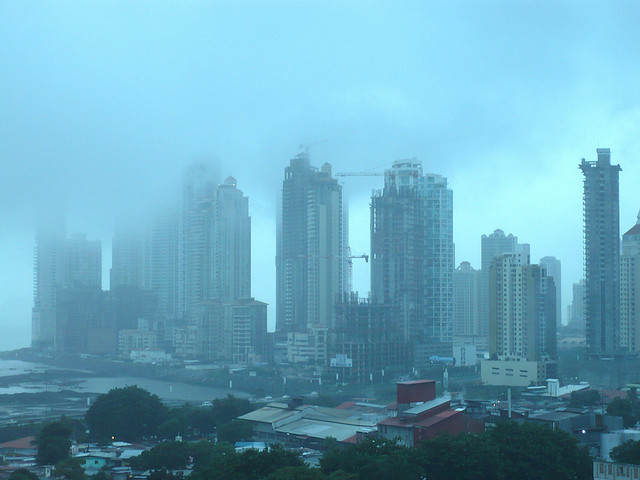 Less noise, no pollution, no traffic jams - only the sounds of birds, grasshoppers and other animals. So now I have the view in the first picture. Panama, as all the other countries in Central America, is a mountainous place. It's always up and down once you leave the beach areas and the Interamerican Highway running East to West through the Istmus.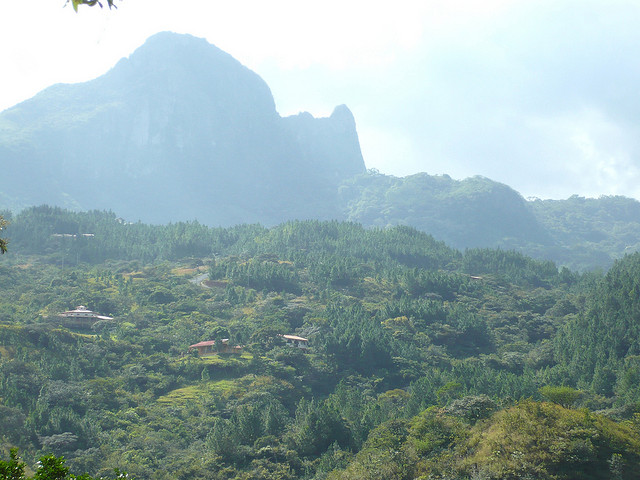 The city is not bad per se. On a sunny day there are many nice places where you can sit, have a drink and enjoy people watching. But it's always some kind of commercial activity you are taking part in. Those places are businesses and you are a paying customer. Nature doesn't charge you for enjoying the view and fresh air.
It took me almost two months to get the proper vehicle for explorations of our new surroundings shipped from the US to Panama and out of customs. Shipping was fast. A week after the purchase it was on the ship sailing across the Carribean Sea to Panama. Then a long ordeal began and when I have some extra time and someone buys me a good beer I'm going to tell the story. It's long and winded and one more time proves that electronics (TV, stereos, computers) and cars receive a special treatment at customs. Seems these things are high profile merchandise.
But anyway ... I got it out of customs before the holidays, we could relocate and I even had some time to explore our immediate surroundings off the regular roads.