Building a house
After purchasing a 45 hectars piece of Dehesa land close to the city of Cordoba in Spain we began to construct a small house ourselves. 95% of the work is done by ourselves. The rest is contracted out to people like electricians - basically for types of work where it is safer to know what you are doing.
The building is supposed to be temporary, which is why we didn't build a solid foundation but instead put it on cinder blocks. We are doing the whole project also to learn and find out where the limits of do-it-yourself are for us.
In the beginning it was mostly working alone on it with some help from family members.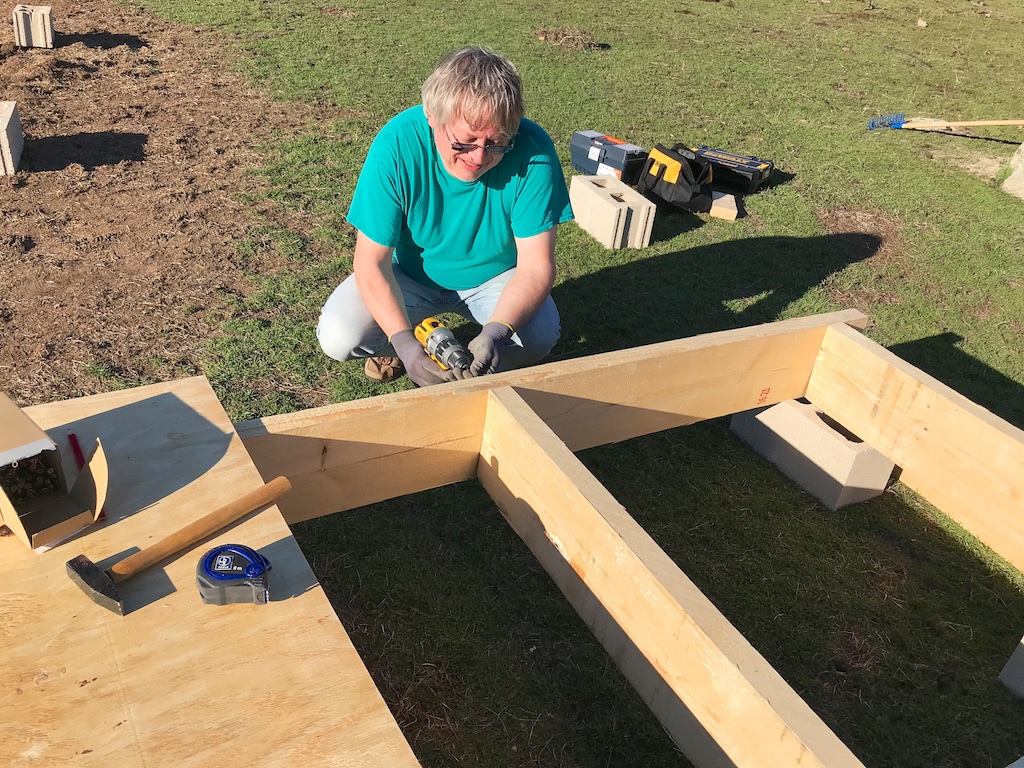 That got the subfloor built. Then we hired a farmhand and the construction is done between Juan - the farmhand - and myself. Here and there we get some help from neighbors or hire another person for a couple of days.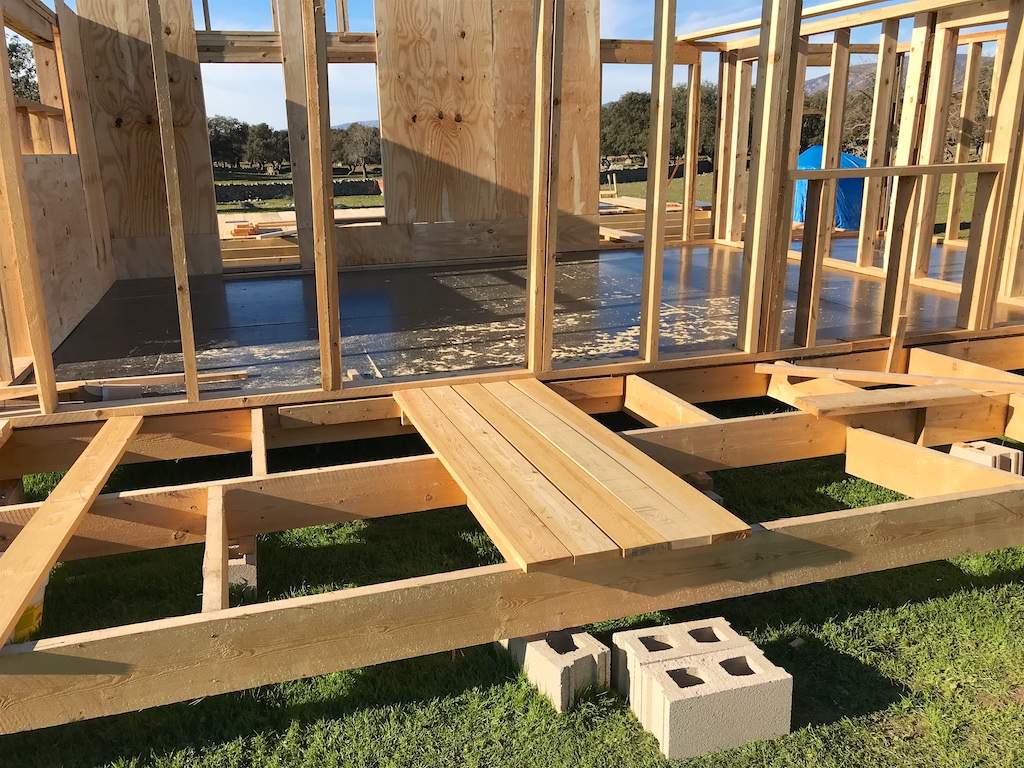 The project started in December 2017 and by early May in 2018 we got to the point that it really does look like a real house. Initially the work had a lot of pauses in between steps. Since hiring Juan speed increased.