General Aviation in China
On one of my domestic flights within China I was surprised by a few articles about General Aviation in the inflight magazine.
First there was an article about a Chinese businessman who likes to fly his own helicopter.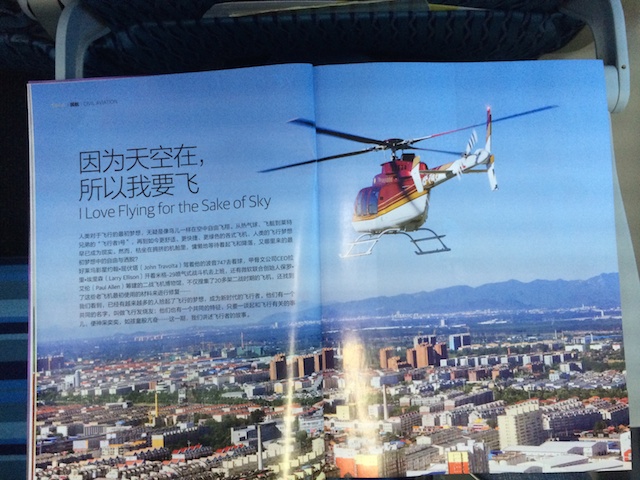 Then there was an article about an American couple who were flying around the world in their Cessna. They did multiple stops in China. Interestingly the drawing next to the map shows an aircraft that looks like a turbine powered Socata TBM or Piper Meridian. The couples' aircraft is shown in the real picture to the right with them standing in front of it. Clearly looks like a Cessna.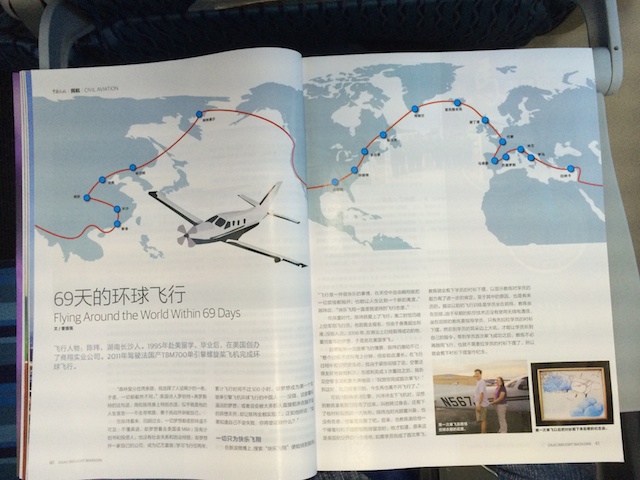 A few pages later there was the article about Mr Hou who made his own plane, which looks like an ultra-light aircraft. It also mentions AOPA China.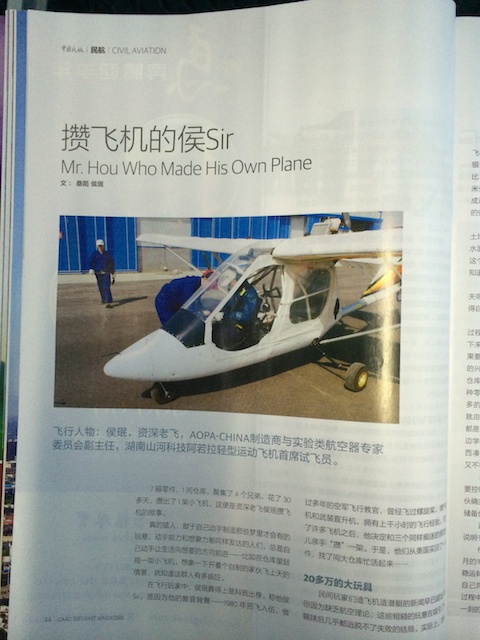 And eventually another article begins with a picture showing what - to me - looks like a Cirrus aircraft. The aircraft maker Cirrus Design is owned by a Chinese holding company.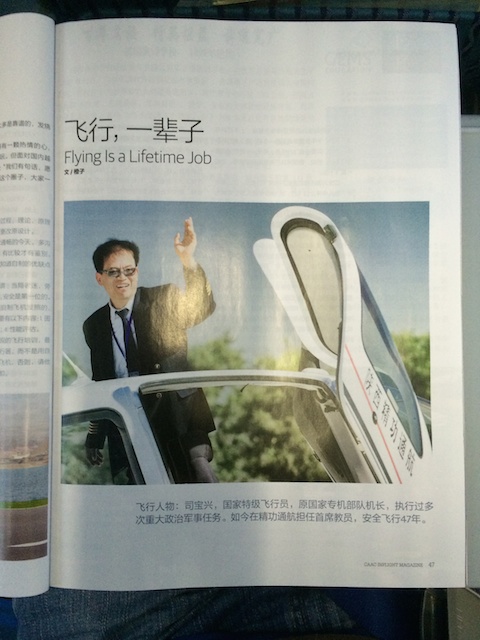 Apparently General Aviation is getting to China and they are picking it up. Very good :-)