Electrical wiring
For the electrical wiring and installation of light fixtures, outlets and all the other things needed we hired an electrician instead of trying to do it completely ourselves. Juan and I to the basic things and the electrician guides us and performs the actual installation of the wires.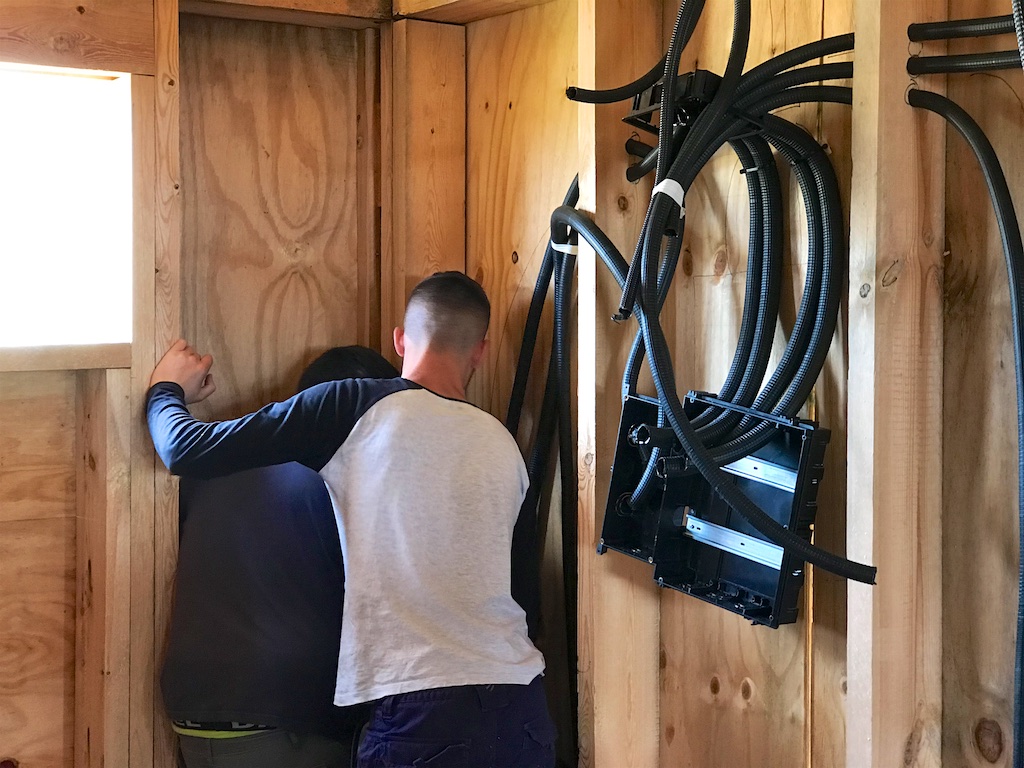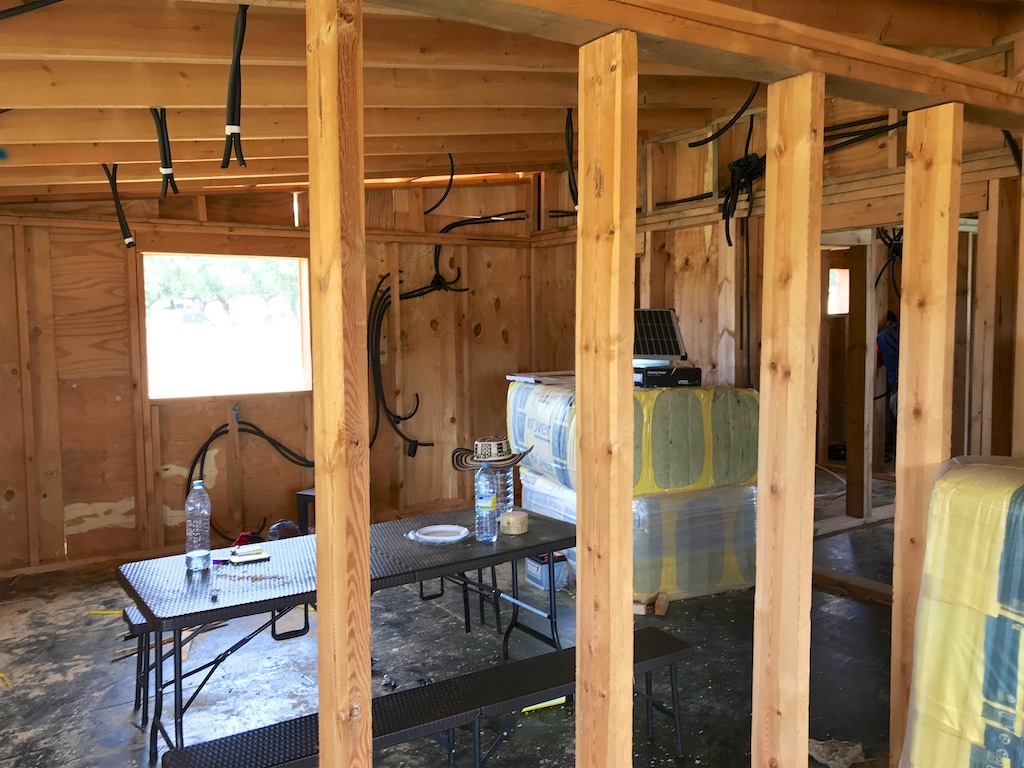 We plan on having a lot of LED panels to bring the sunlight in - in the form of no-heat-radiating LED light which are powered by a photovoltaic system.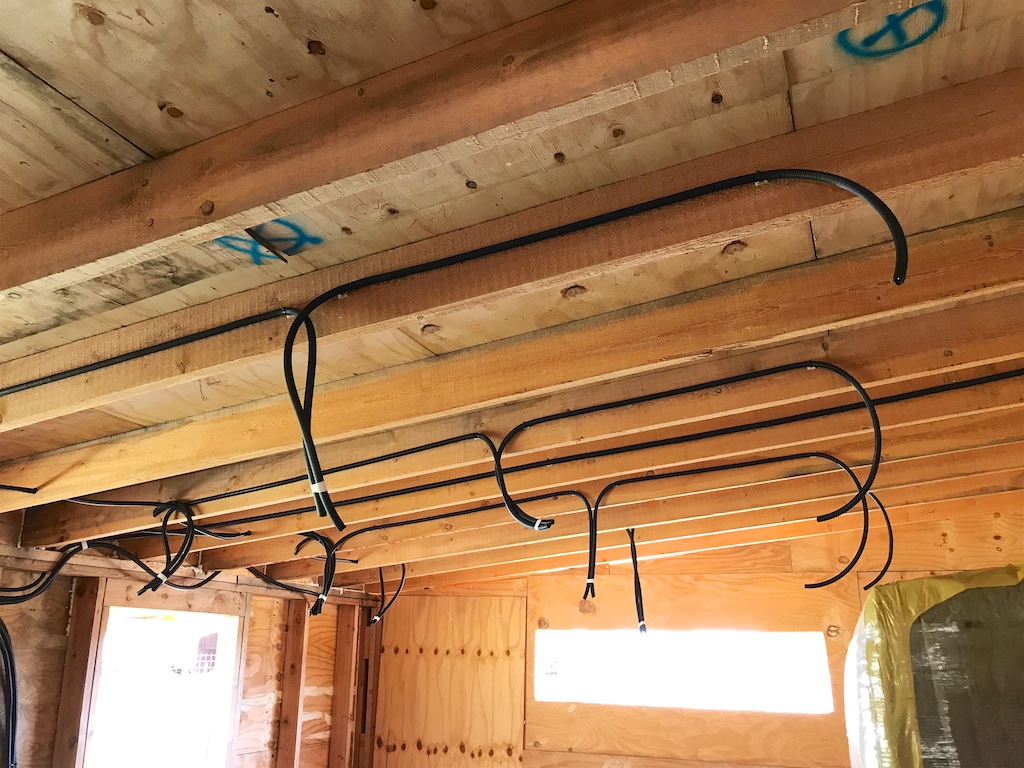 Once all the tubes for the wires are in we can put the mineral wool into the walls and begin closing them with drywall.