Closing in the roof
Now that we have added a second half to the house we can begin to close in the roof. There are many different ways how to build a roof. We decided on a version that gives us a surface to walk on and thus used 9 mm thick plywood as a first cover.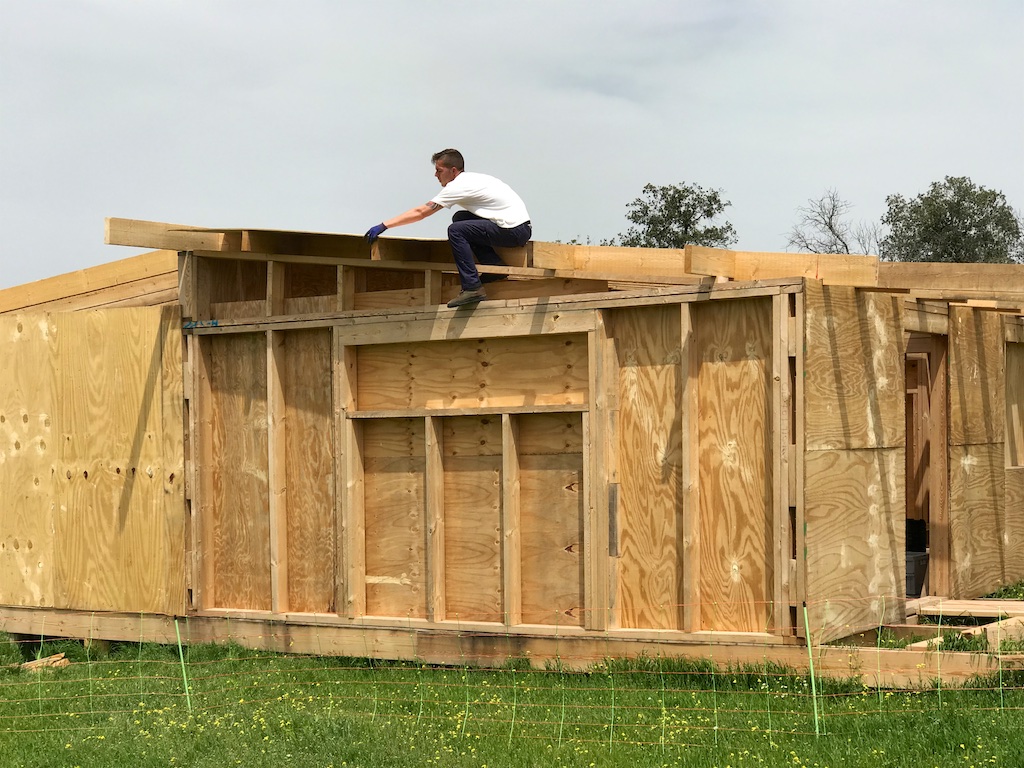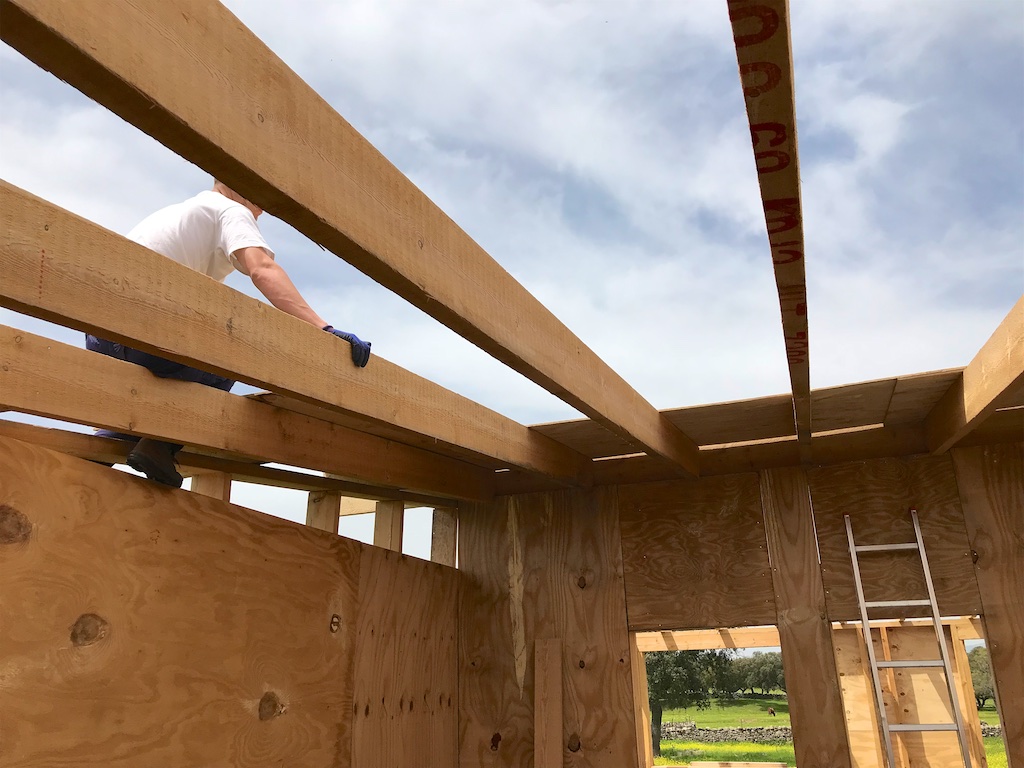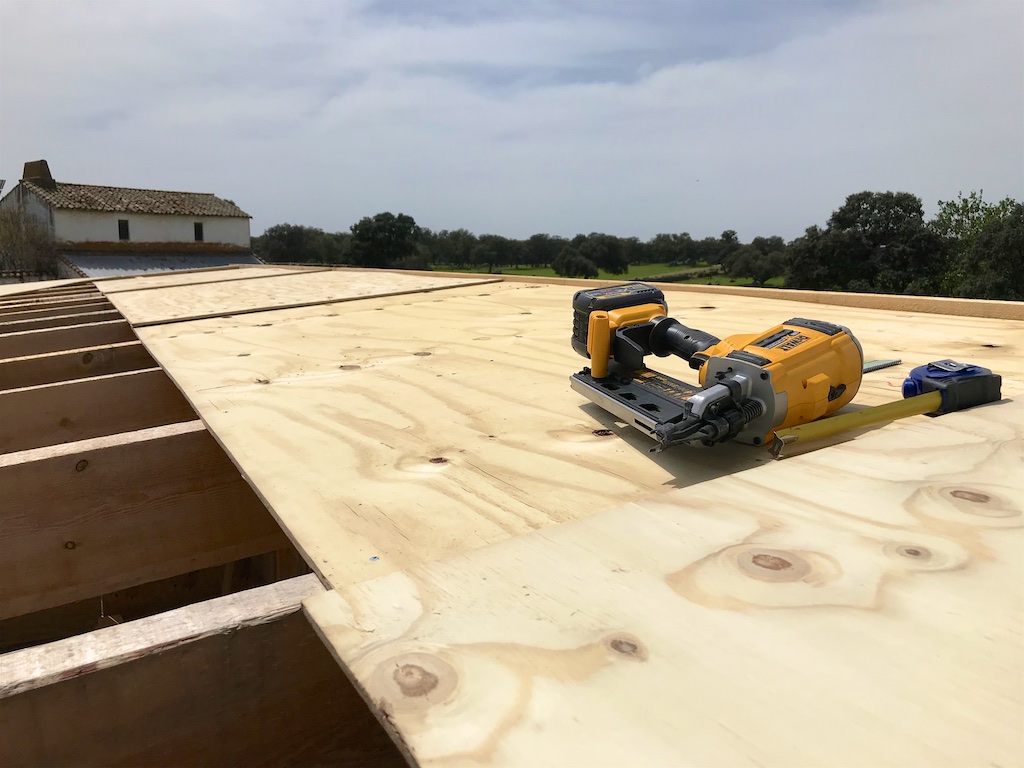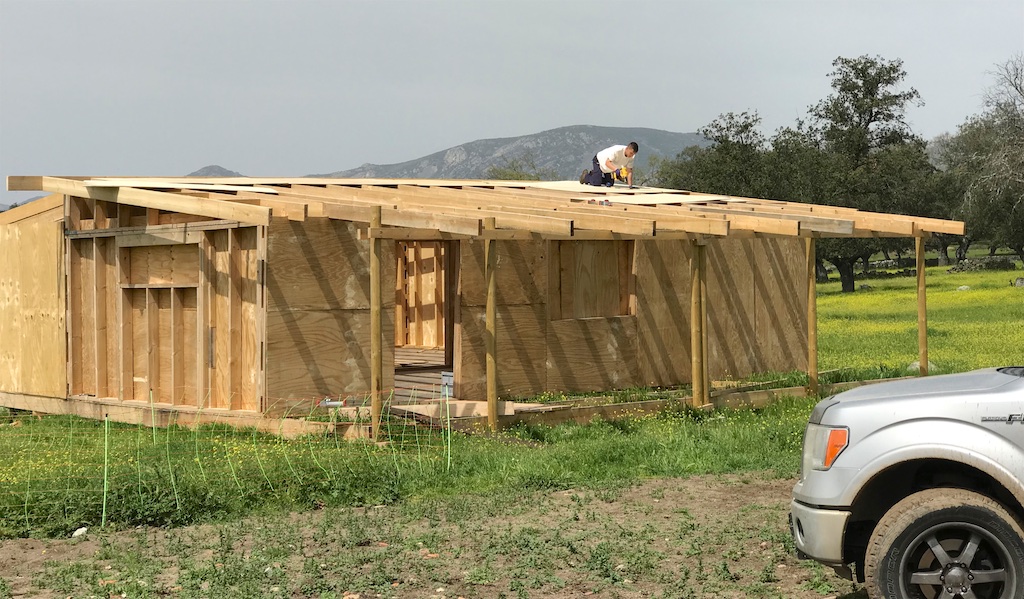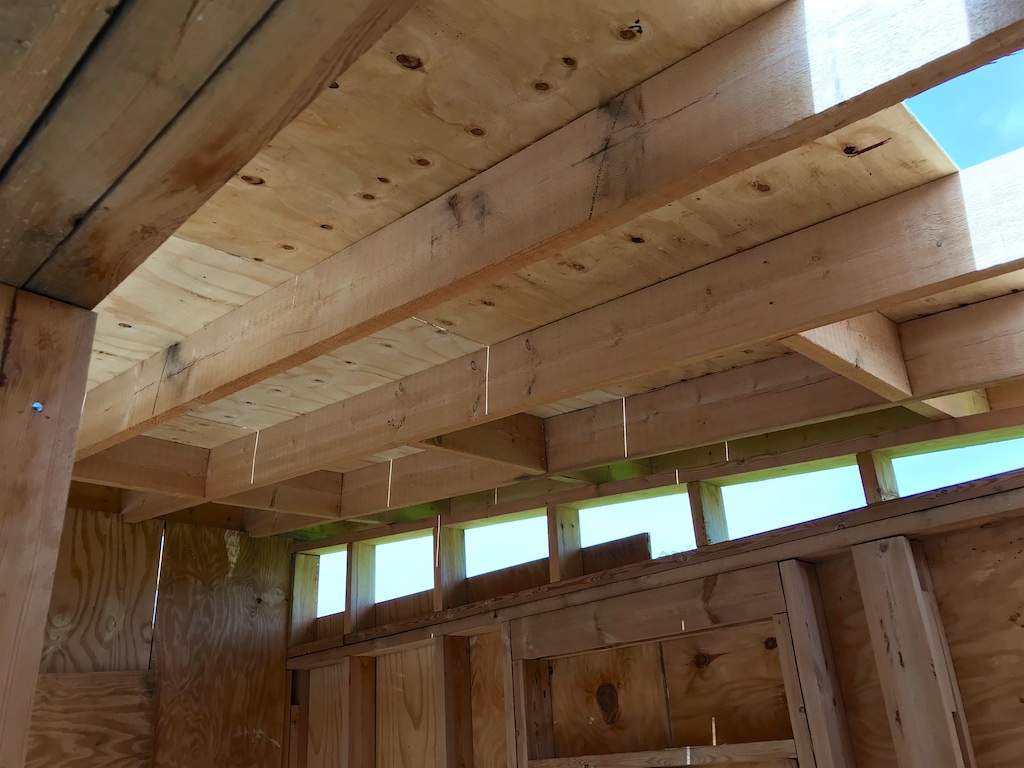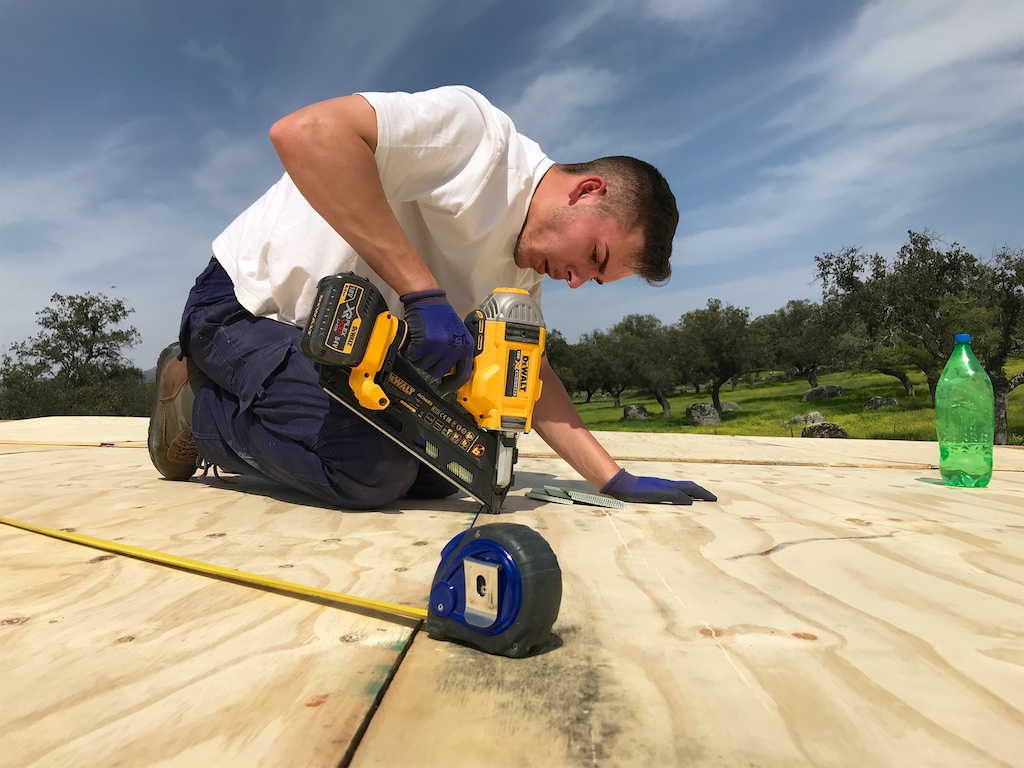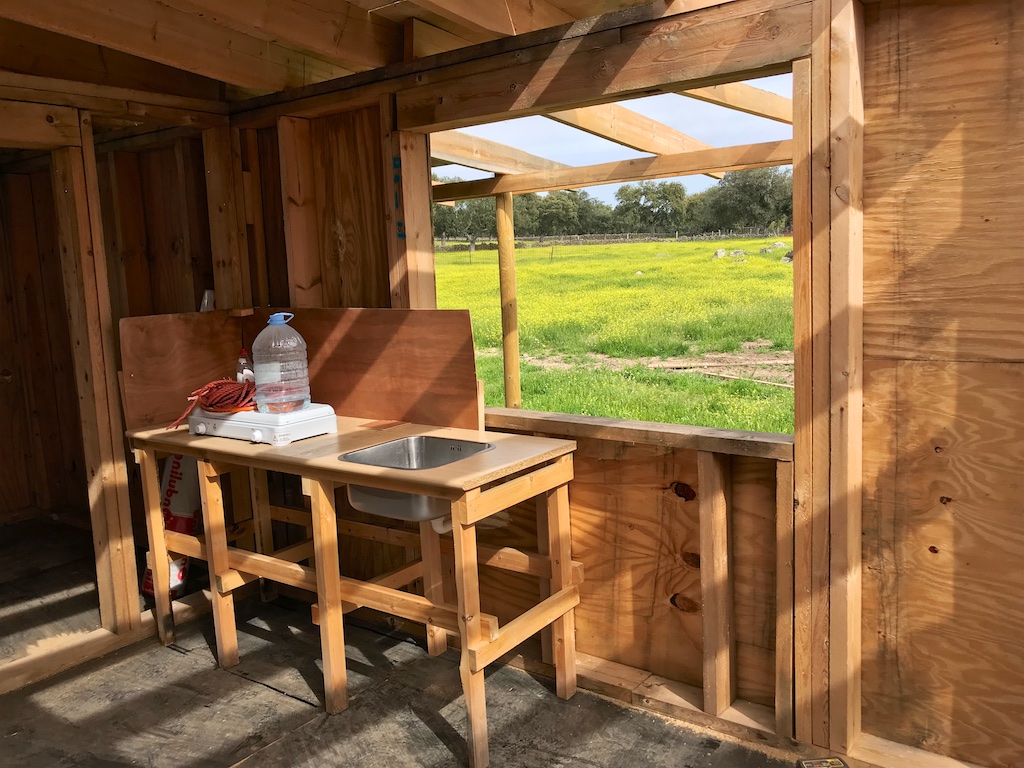 The furniture is from our first lunch at the farm back in October of 2017 when we just had made a downpayment.
In late April the gras is starting to grow rapidly every day. What used to be exposed on the side of the house is now fully covered with plants.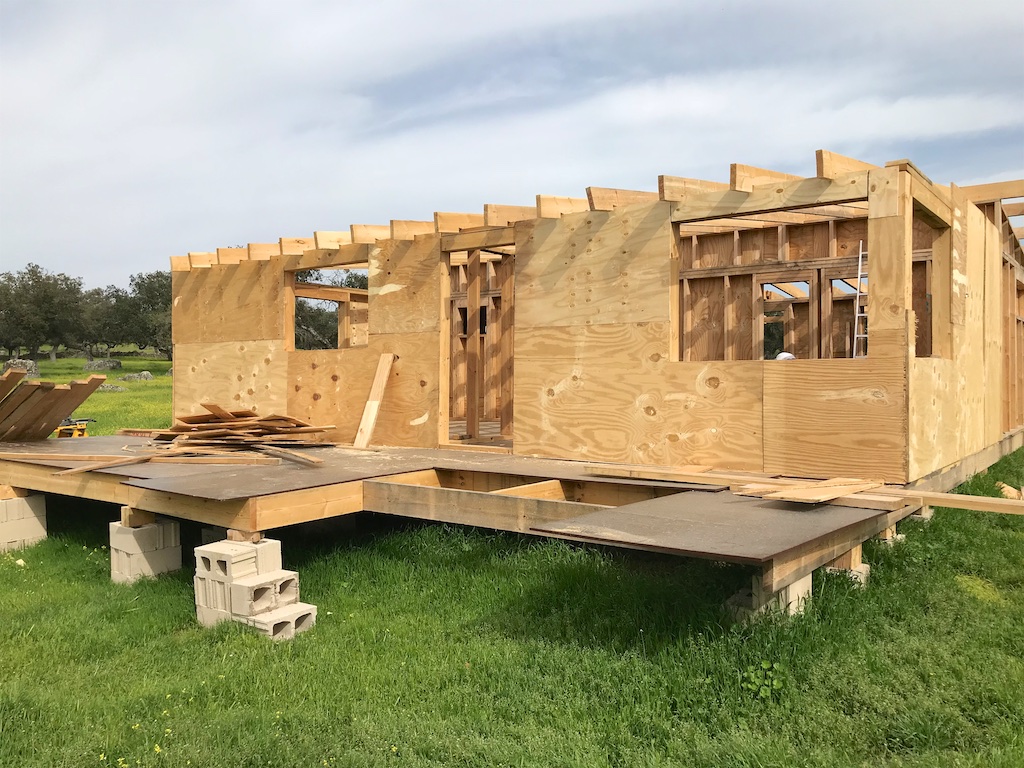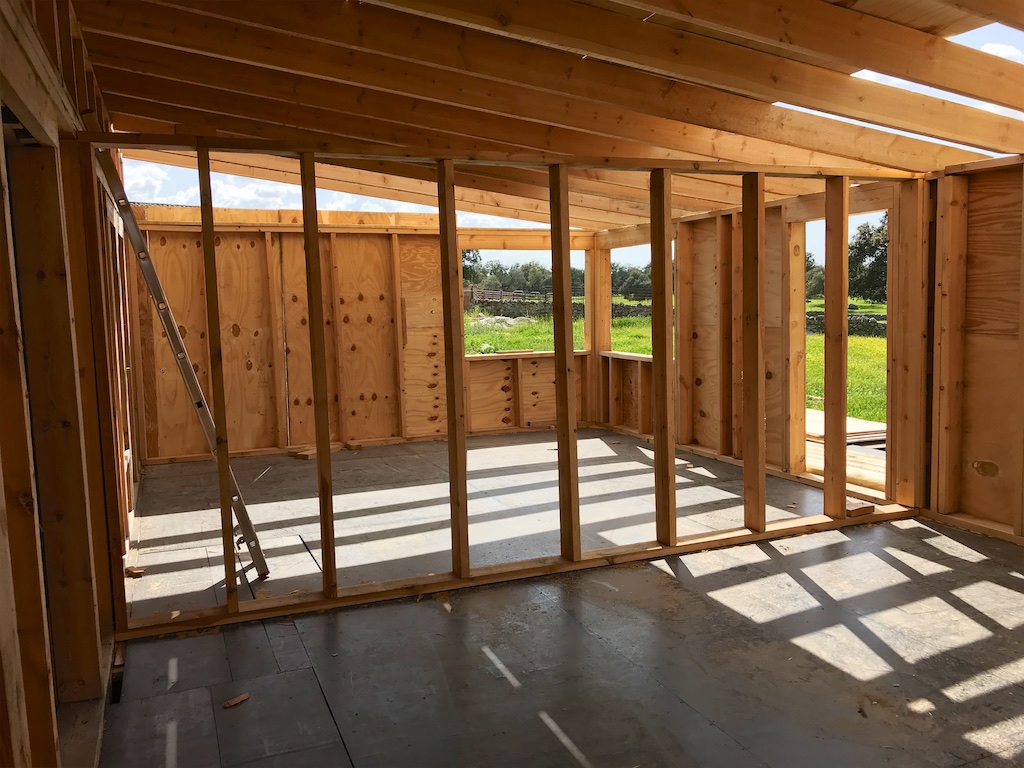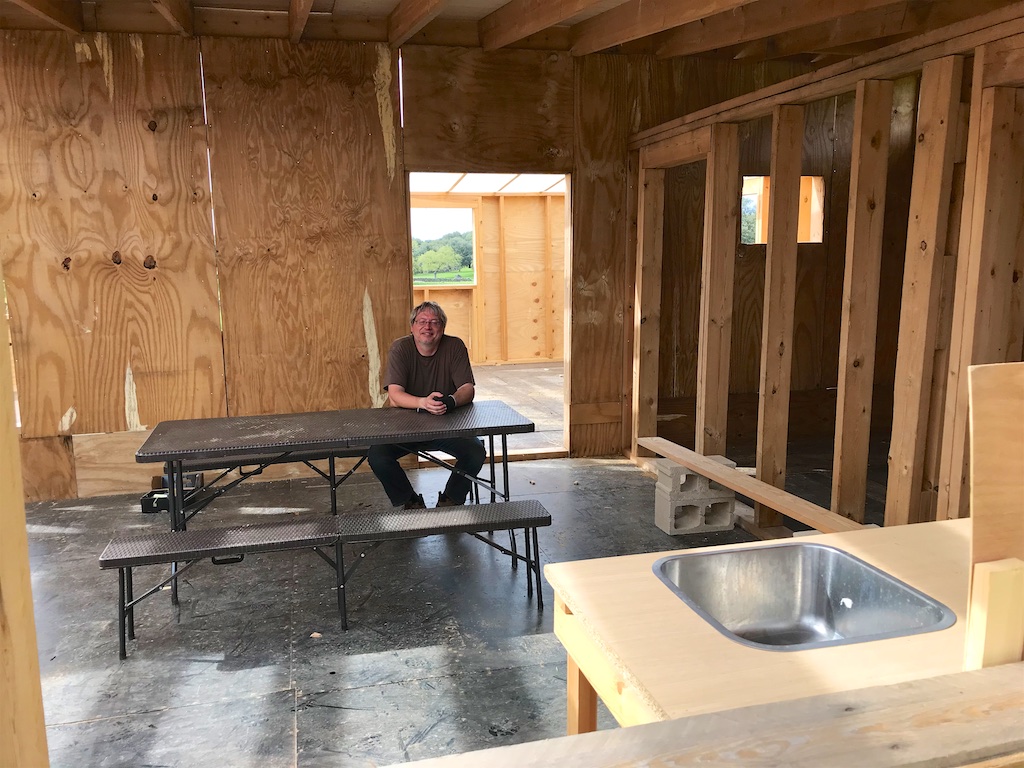 With just the plywood it's not really watertight. Water will flow through the gaps between the sheets of plywood. To stop that we are planning to add a plastic membrane that lets vapor out but no humidity in.